It's lamp modelling day! 
This interesting George III Style lamp has what's called a spirally-fluted baluster. I didn't know that spirally was a legit word, but it's in the Oxford dictionary SO.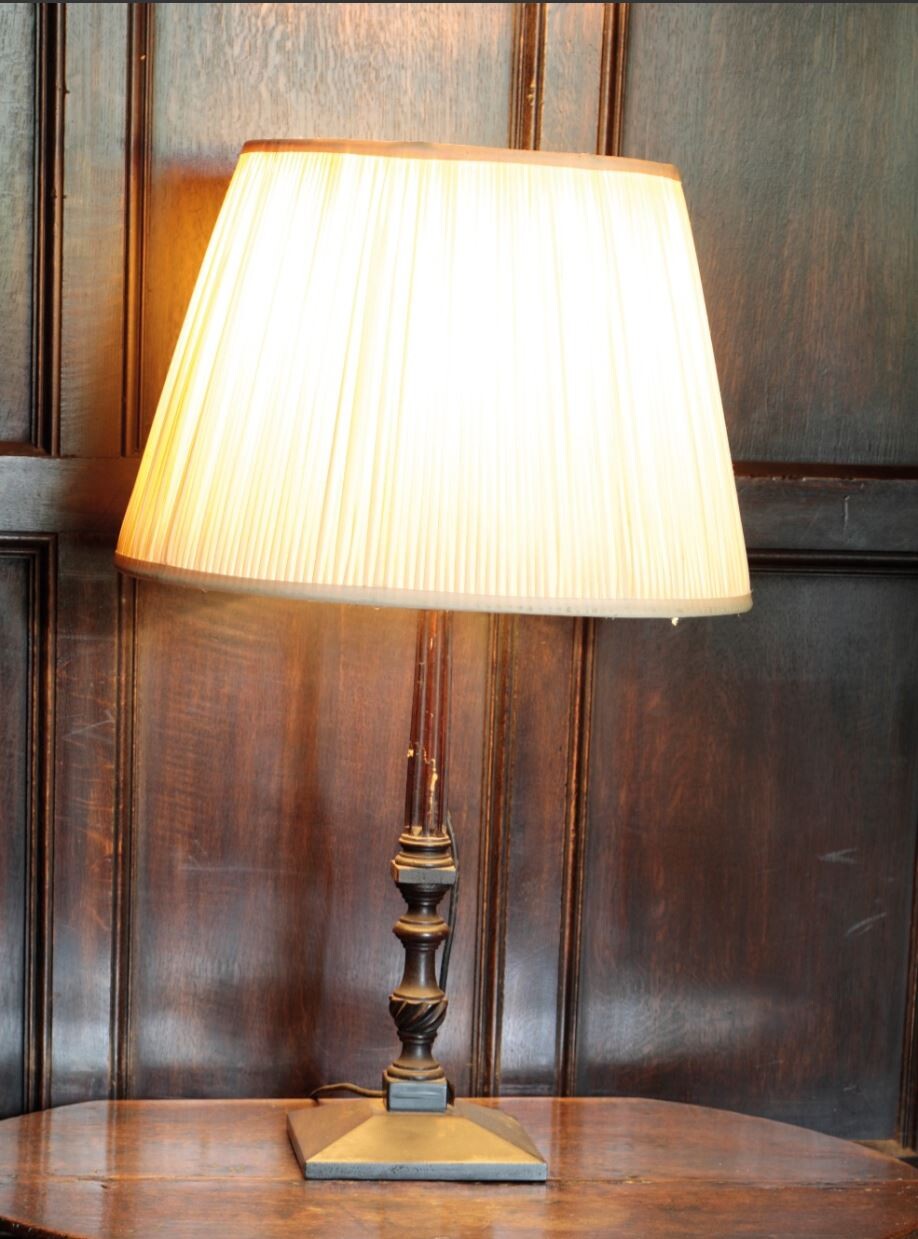 This is the spirally part, and it's going to f*ck me up.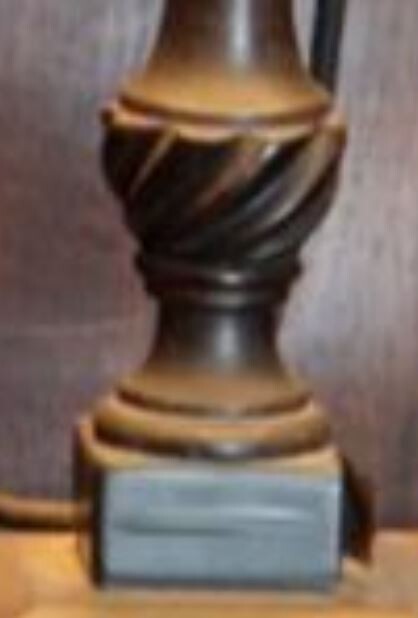 So, I start by separating out the spirally piece, extruding, and adjusting the edges so it tapers to the bottom.
Then, I go through the Screwdriver Handle Method (TM), which is basically when I learned to model a screwdriver handle by deleting one section of an arc, working on that section, and then duplicate-transforming it back into a rounded shape.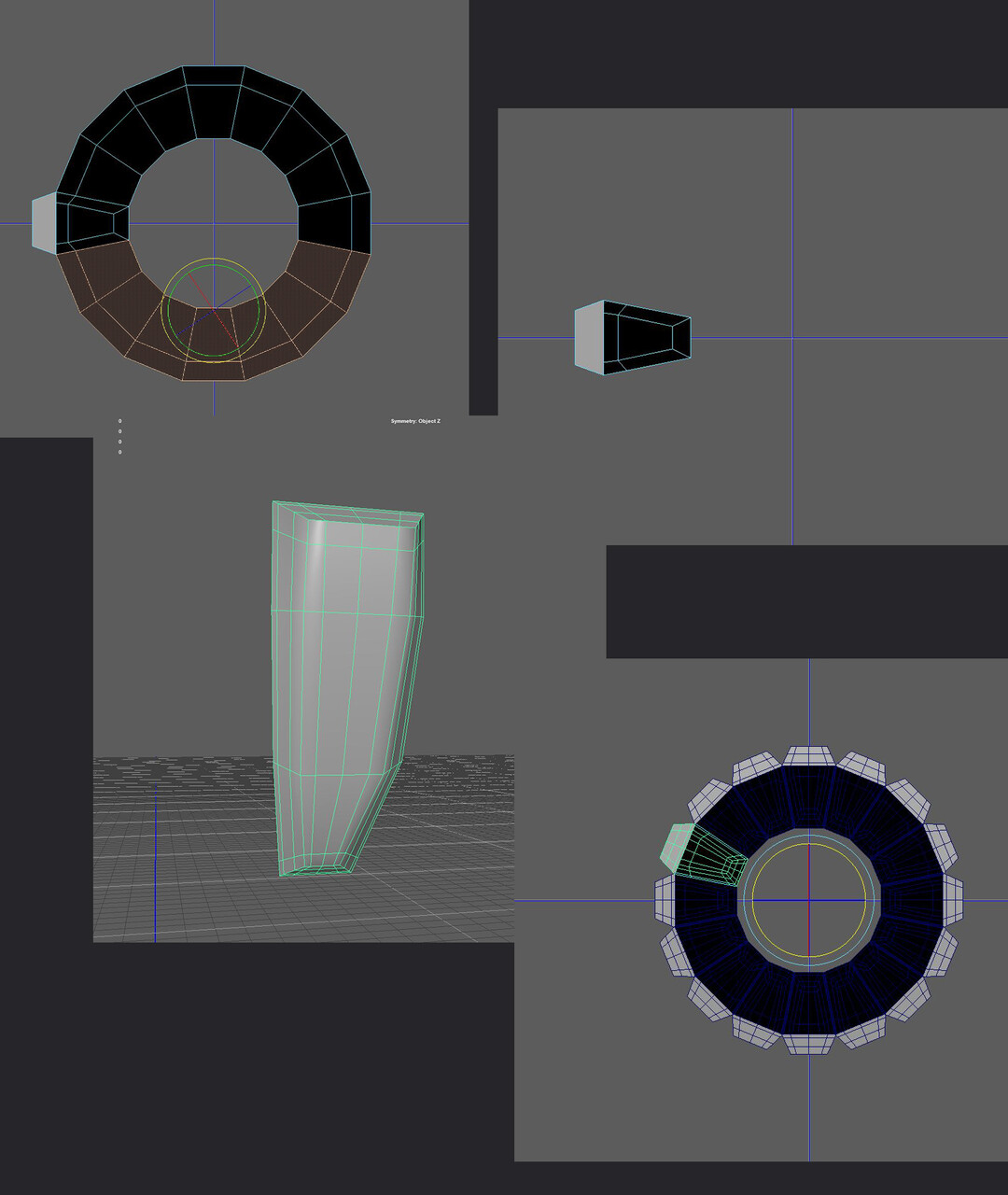 After some finagling of bevels, merging vertices (COOL TIP: you can't go to 0.0001's in the merge vertices short menu, but if you click the small side square to pull up the big menu, Maya will let you put in 4 decimals), and fixing a few other technical issues, I got a working base baluster. I then used a nonlinear Twist deformer to make it spirally. As it should be.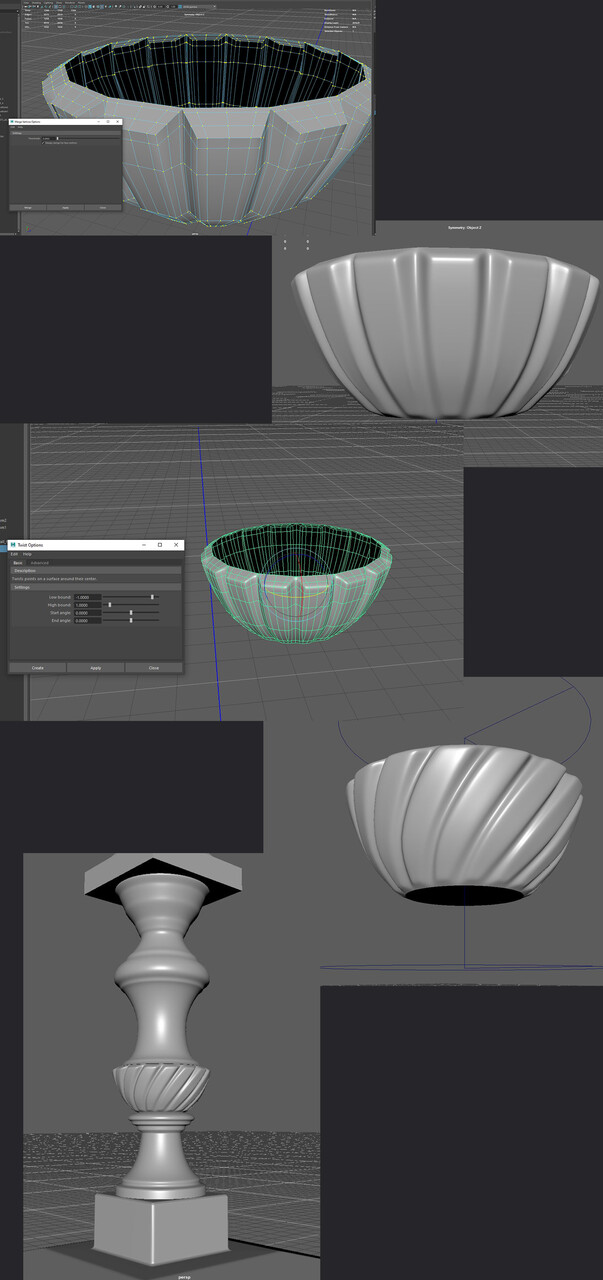 Something like this....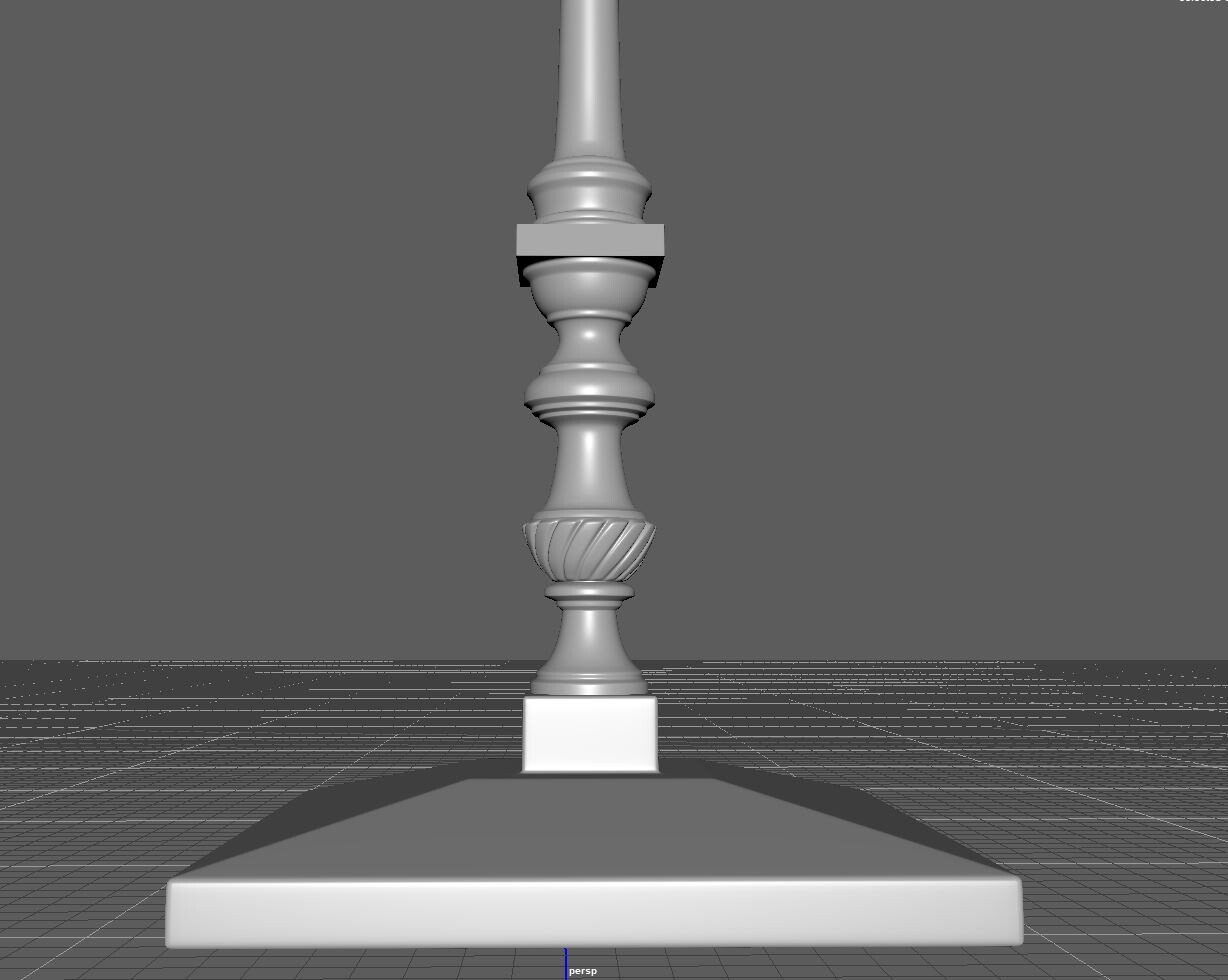 Wow you're probably not even gonna notice it when you enter the room. GG.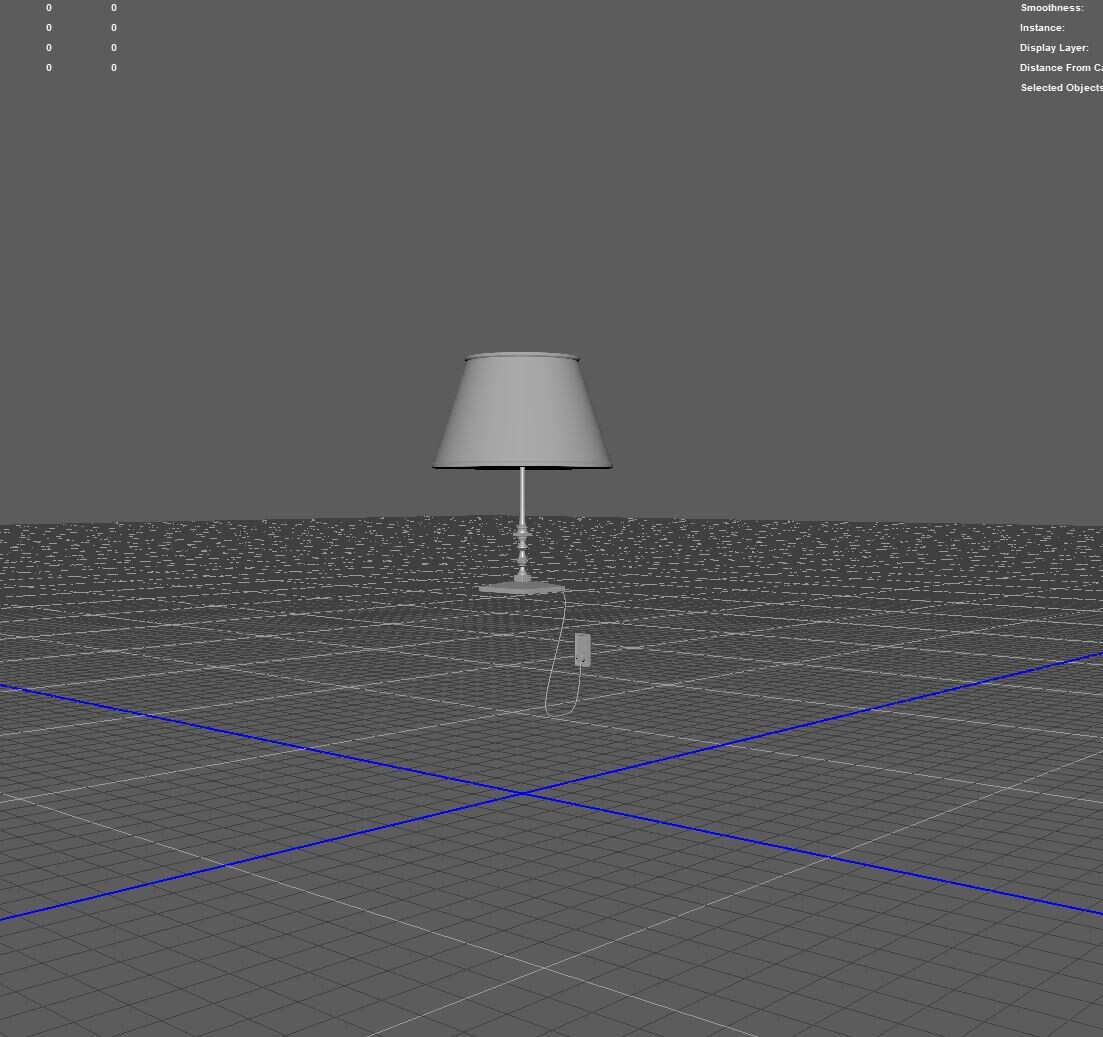 In keeping with the Screwdriver Handle Method (TM), I make a test bake and throw in the Steel Painted Chipped Dirty smart material in Substance Painter to check my UV's and the baked mesh maps. It all seems to be in order. Now all that's left to do is texture. 
I probably won't publish the final model here on Artstation until after I've completed the period side table and the ornate trinket box that go with this prop. 
But please comment down below if you think I should just make a separate project with renders for this lamp?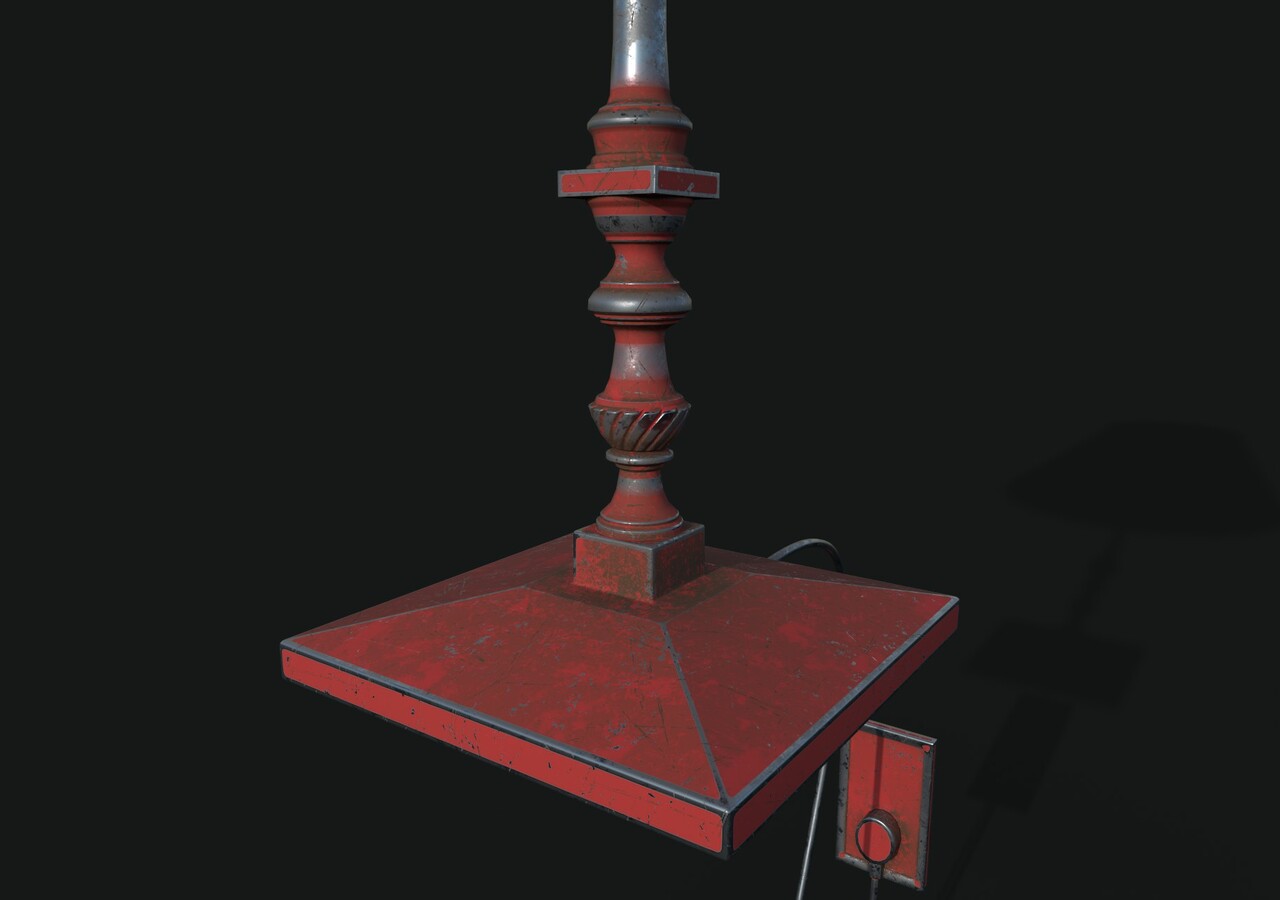 (HOT TIP: I've made a quick render using Substance Painter's built in iRay. If you just need a quick good quality render for social media posts and don't feel the need to prove your mettle in UE or Marmoset, rather than setting up a whole situation in those programs, this is a great built-in option... I feel like the above shot is decent enough and way better than screengrabbing like what I was doing previously).
<3
Olivia blogs every Thursday here on Artstation. 
Follow Olivia also on instagram at @oliviaongai.
See you next week!!!! <3