Hi everyone!!
I'll be publishing a blog every Thursday, so if you are interested in the ramblings of a sometimes-not-completely-sober 3d artist/whatever artist, please follow me here and cheers!
I've officially completed the 3d Game Art and Animation program at Seneca College. WOOT! It was a very challenging 8-month Graduate course in which I learned SO MUCH! Needless to say, it's very important that I tipsy-blog about this momentous occasion with some work I'll never actually put in my portfolio page. 
If you are questioning whether I'm really actually tipsy, please trust me. I'm seeing double whilst I type this out. I'm still a really good speller despite this - please don't take it against me.
Anyway, here is one piece you'll not see on my main page. This is my character project for my Zbrush class.
I had to learn how to model the torso, head, hands, and feet separately, and then attach them!!! WHAT!!! This is insane. Good thing I made all the body parts a fairly consistent proportion.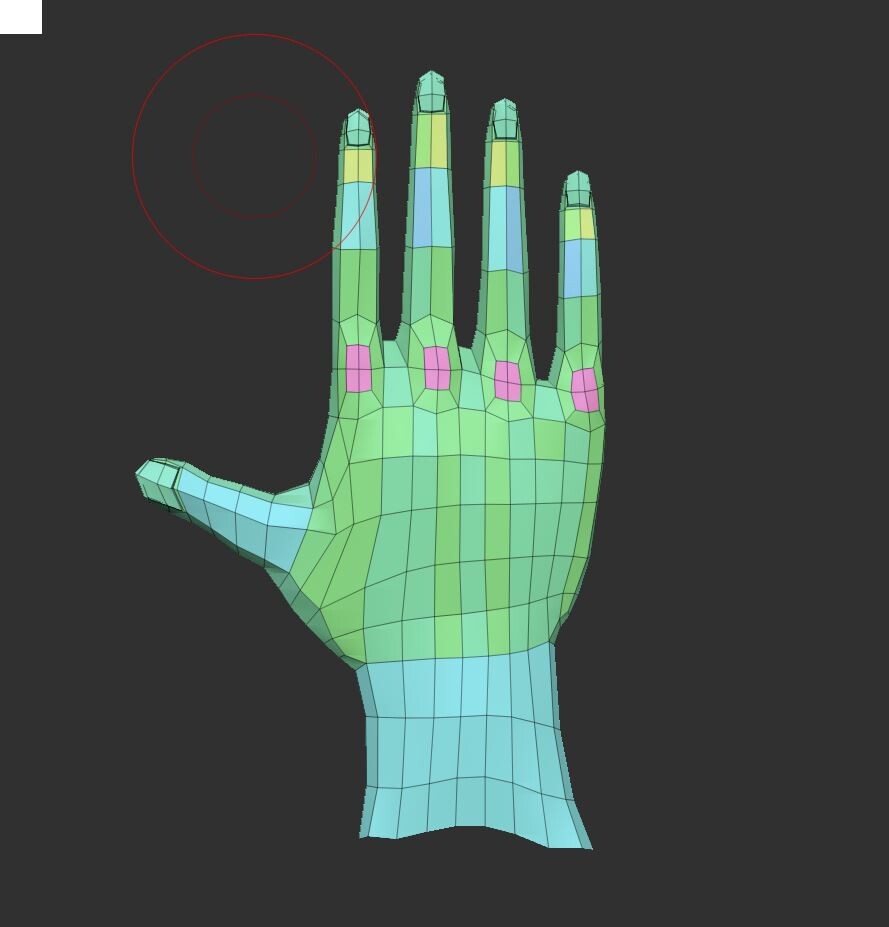 (for the hands, I looked at Sailormoon henshin/transformation hands because, c'mon... they're the definitive study in GORGEOUS hand anatomy)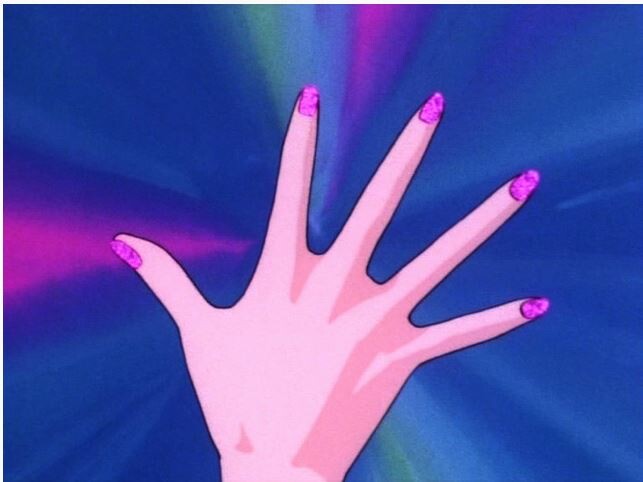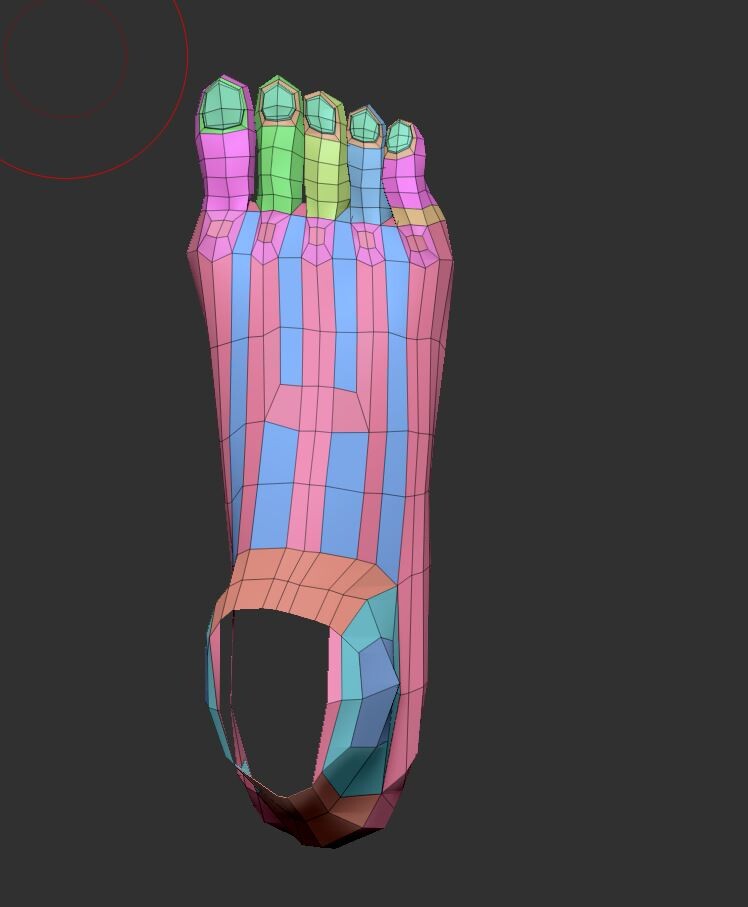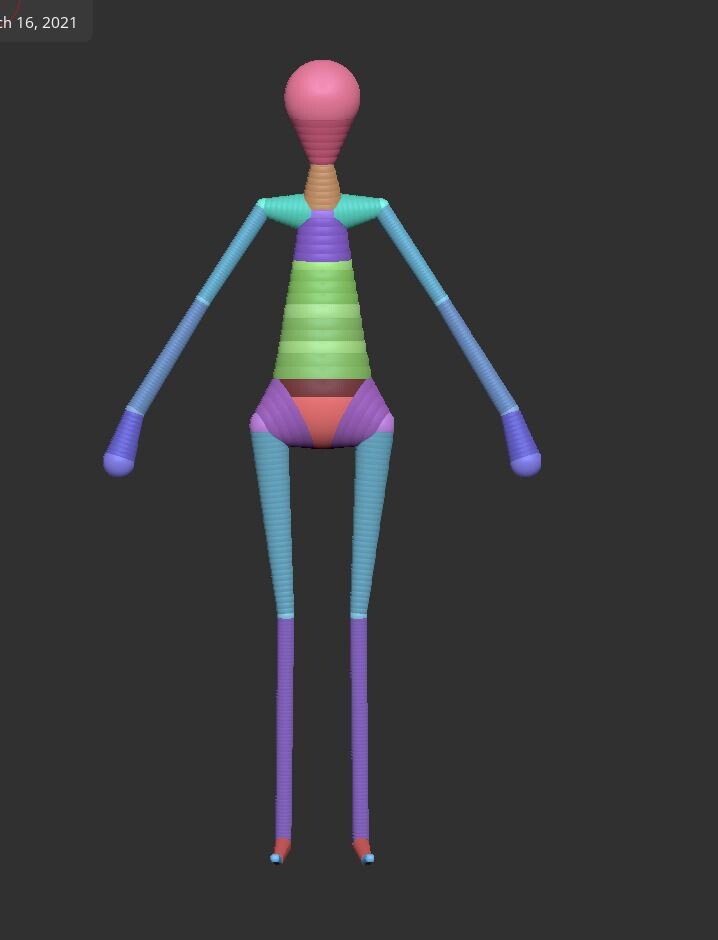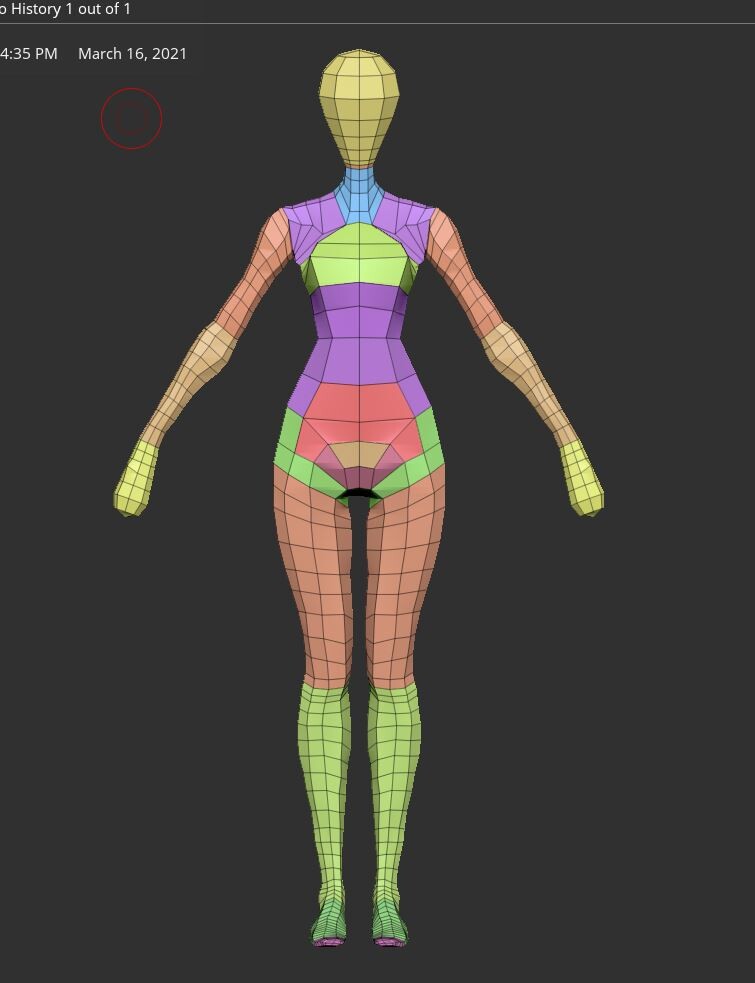 This is great, because I really felt like I was learning the foundation of how to make a character from scratch, with good topology. Hell yeah.
My character was based off of Suu, from Clover, which is by a beloved manga artist group called CLAMP.
This is what the character looks like in the manga: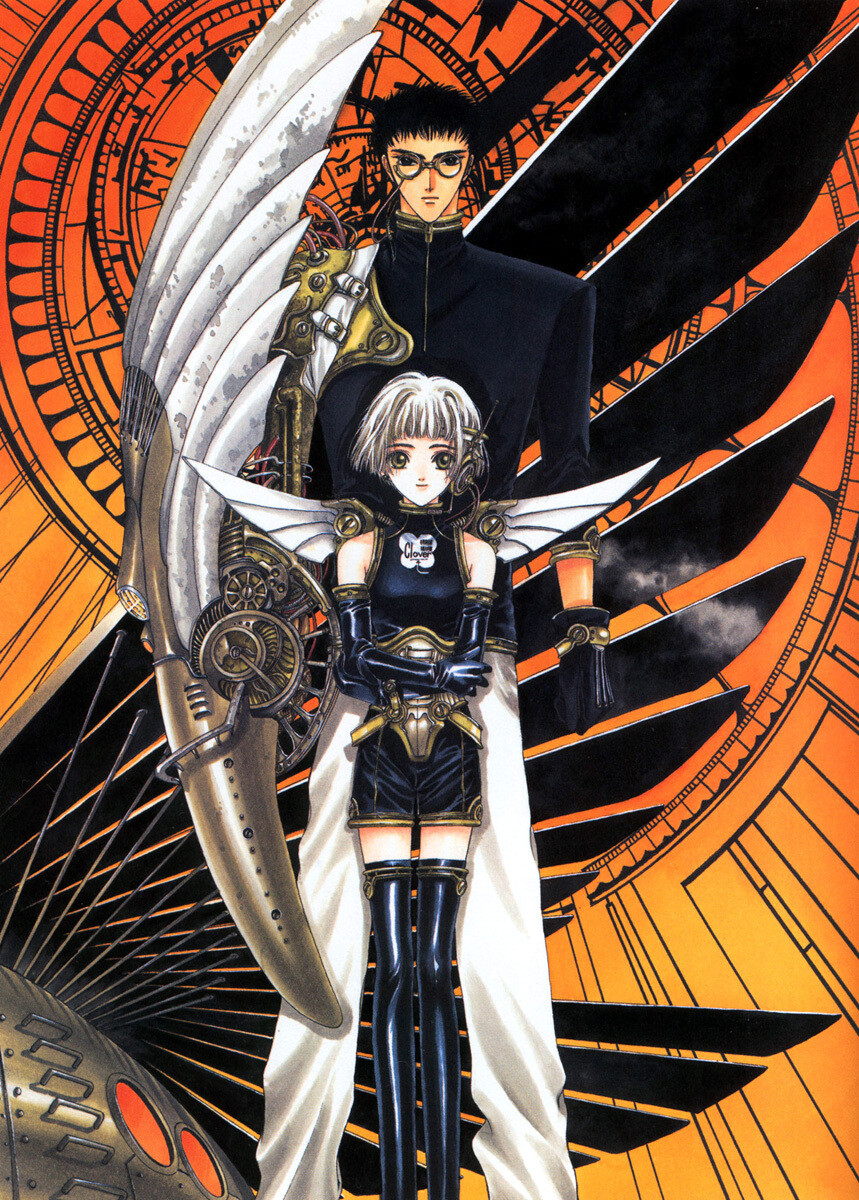 The hair took me a while. I focused on the hair because I thought, if nothing else, God, at least let me get Suu's hair right. It's so expressive and kawaii. As many know, when it comes to anime characters, sometimes the hair is what distinguishes one character from the others (ahem). A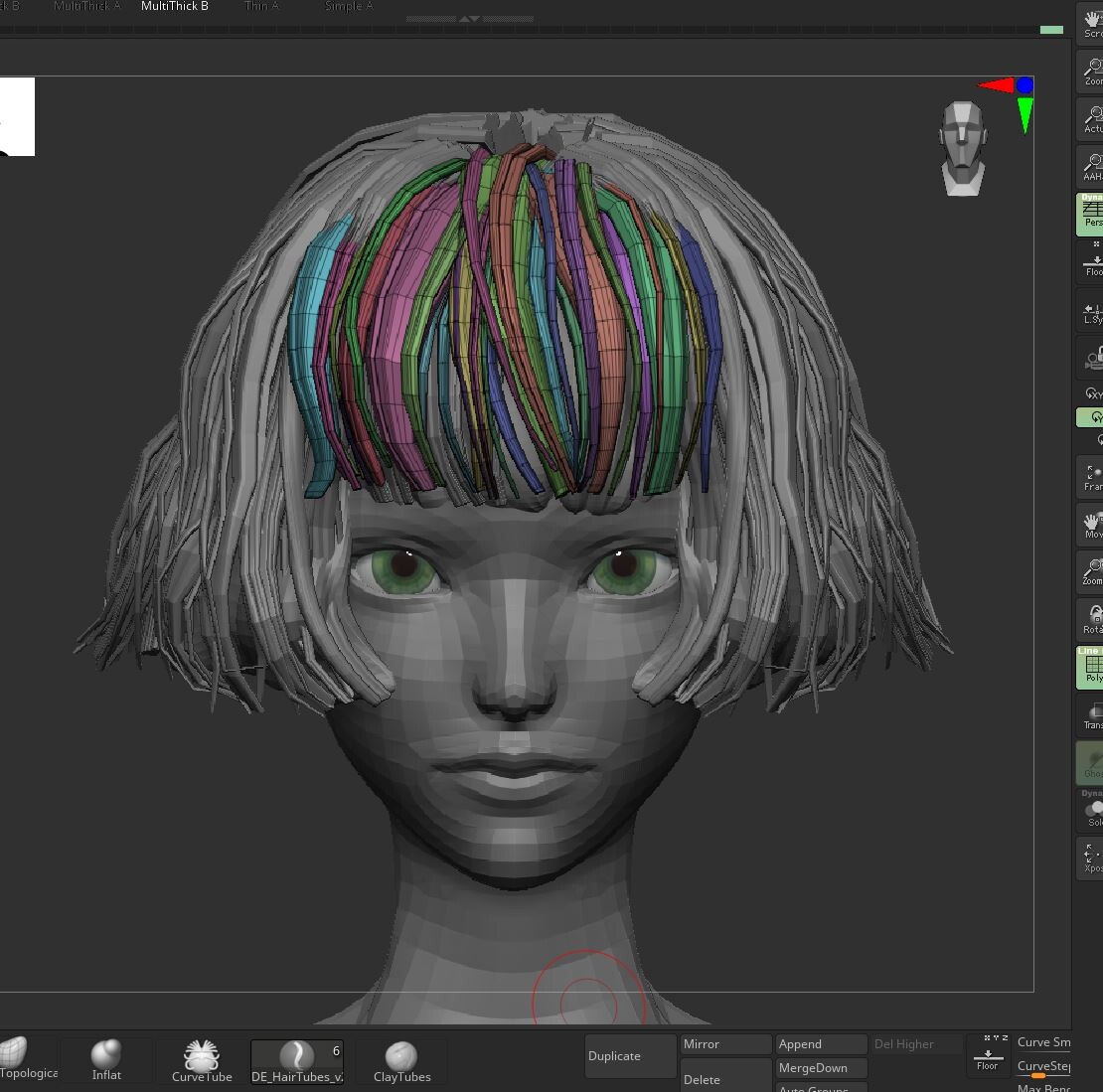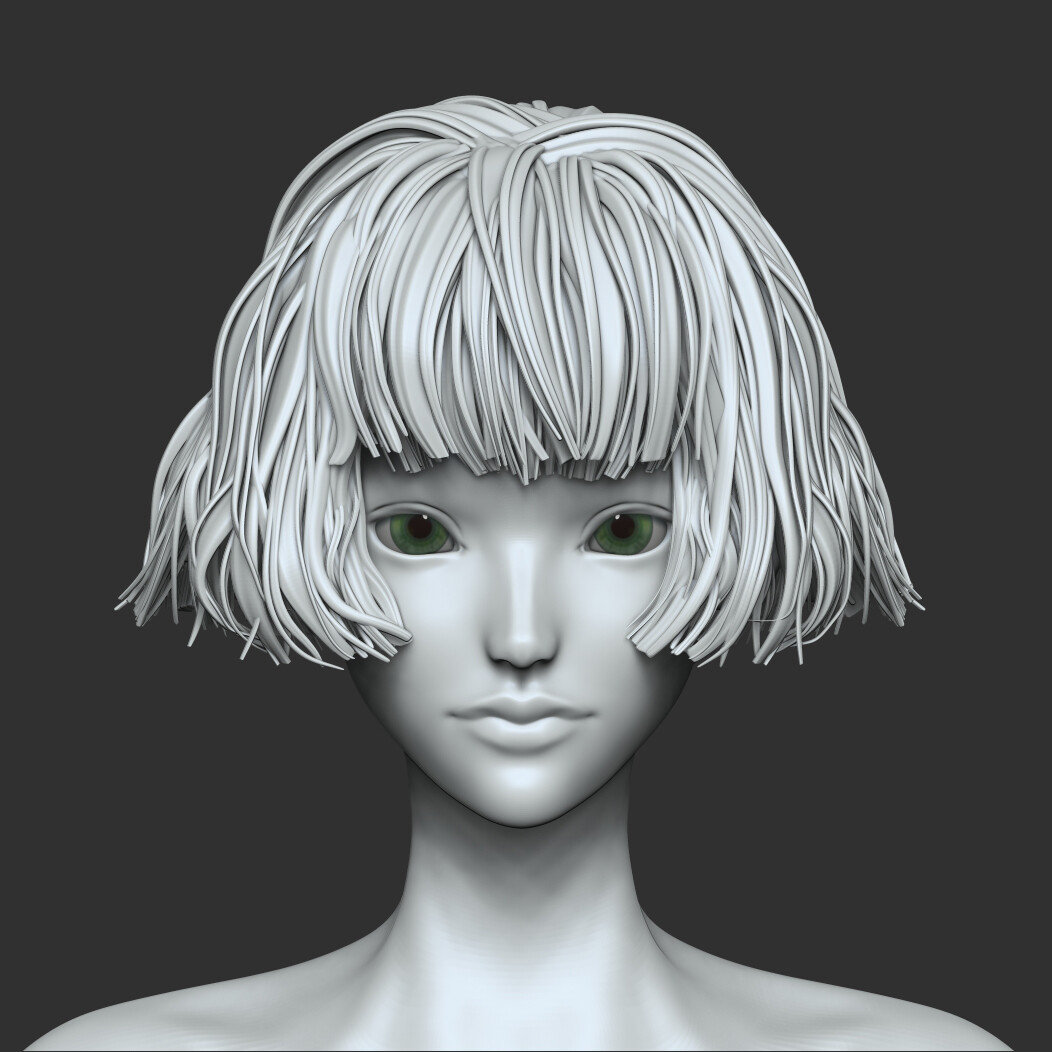 POSING. Zsphere rigs are great, but I had to exclude many of her hard-surface accessories, which the zphere rig was severely deforming. So I had to "redo" many of her accessories, in the end. This was a serious time-drain, which I hope to figure out a way to more efficiently address in the future.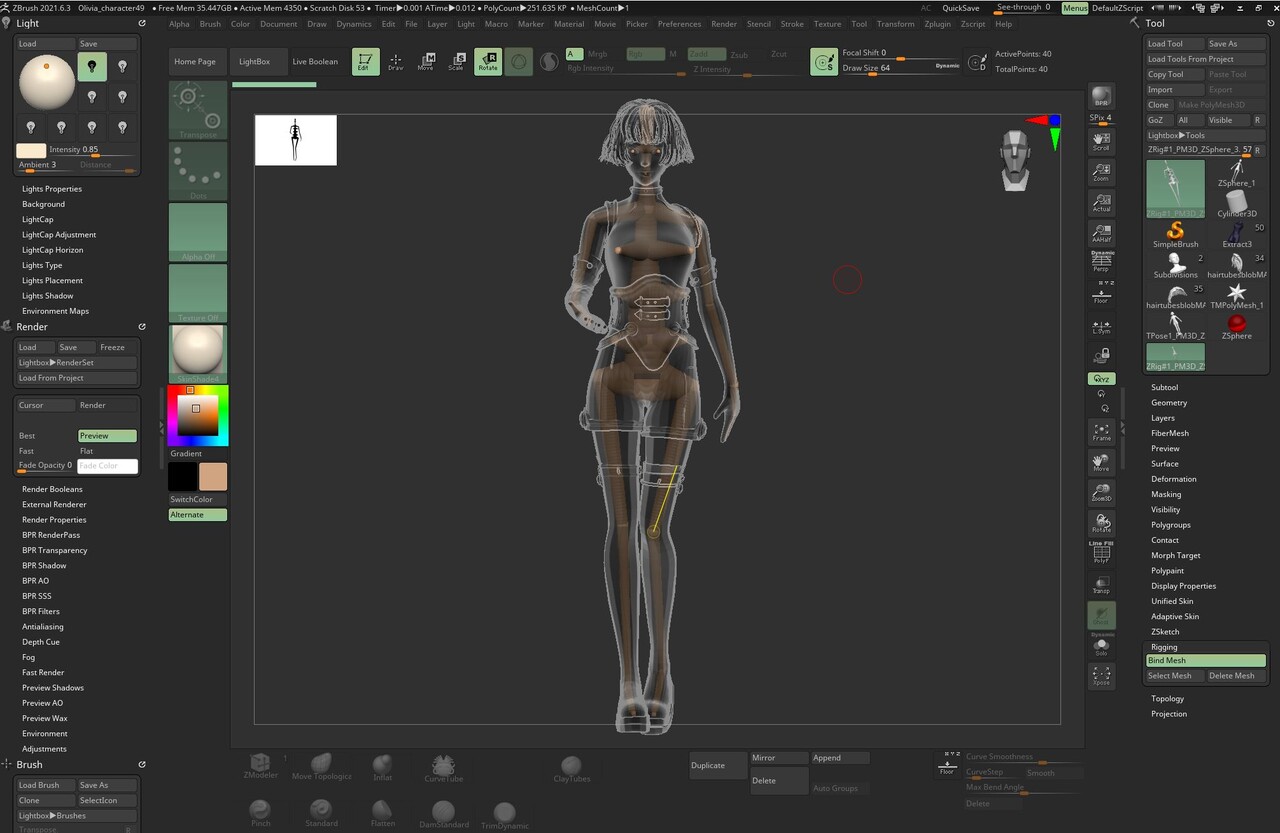 Here are some of my semi-final renders. I say semi-final, because I only went as far as polypaint and I didn't have enough time to fully realize the pose. I definitely could've taken the texturing further in Substance Painter and also made the pose more expressive. 
One thing that was deliberate, though, was the acknowledgment that I didn't want to take the realism that much further, in that - I didn't want to make the skin look that much more realistic. I didn't want realistic wrinkles, freckles, or other usual realistic blemishes. I wanted to retain a doll-like, anime-like appearance to her character. 
Suu is arguably not completely human. She is powerful beyond imagining. And she was borne of manga-art convention. Therefore, I wanted to preserve some of that.
Here are some if the renders I eventually made.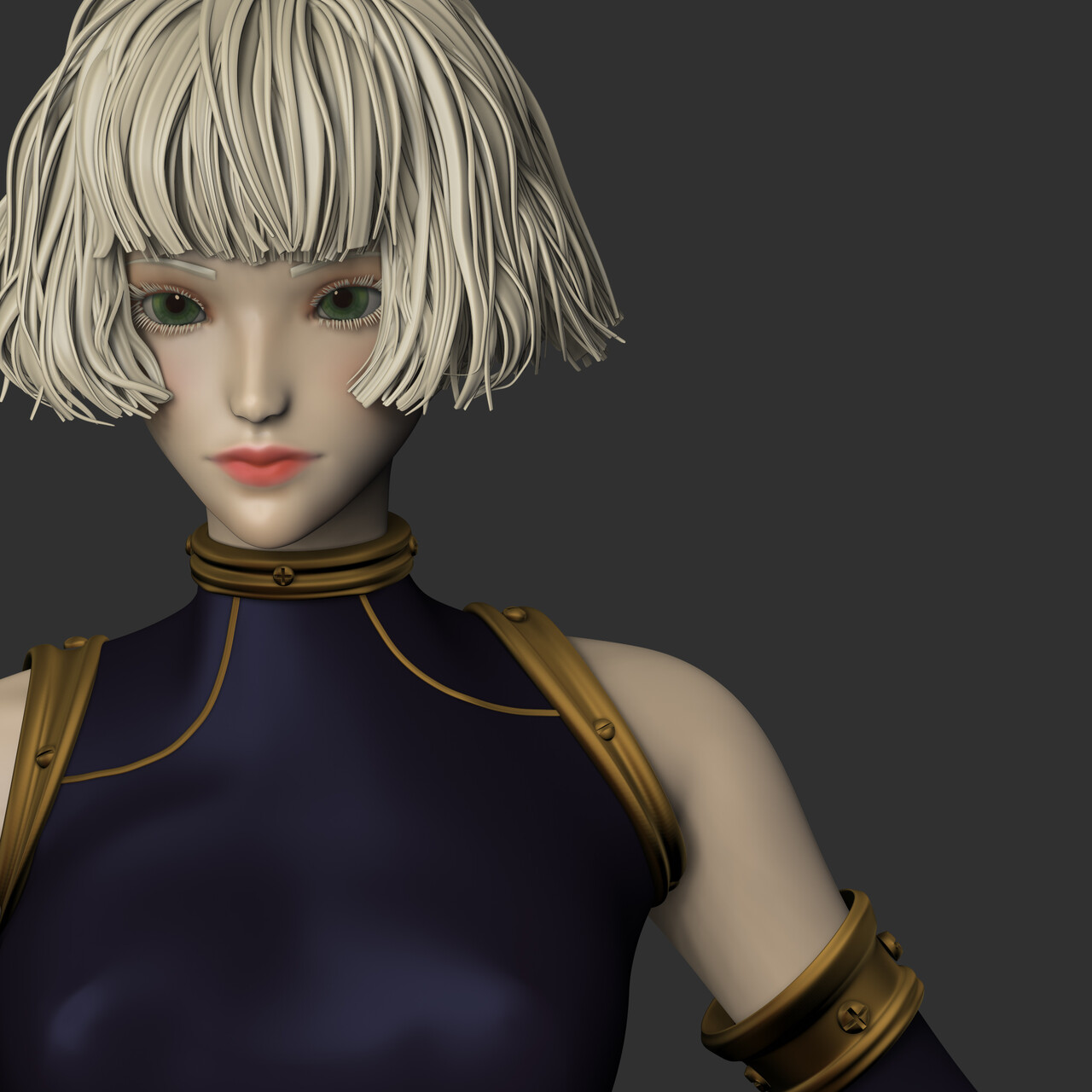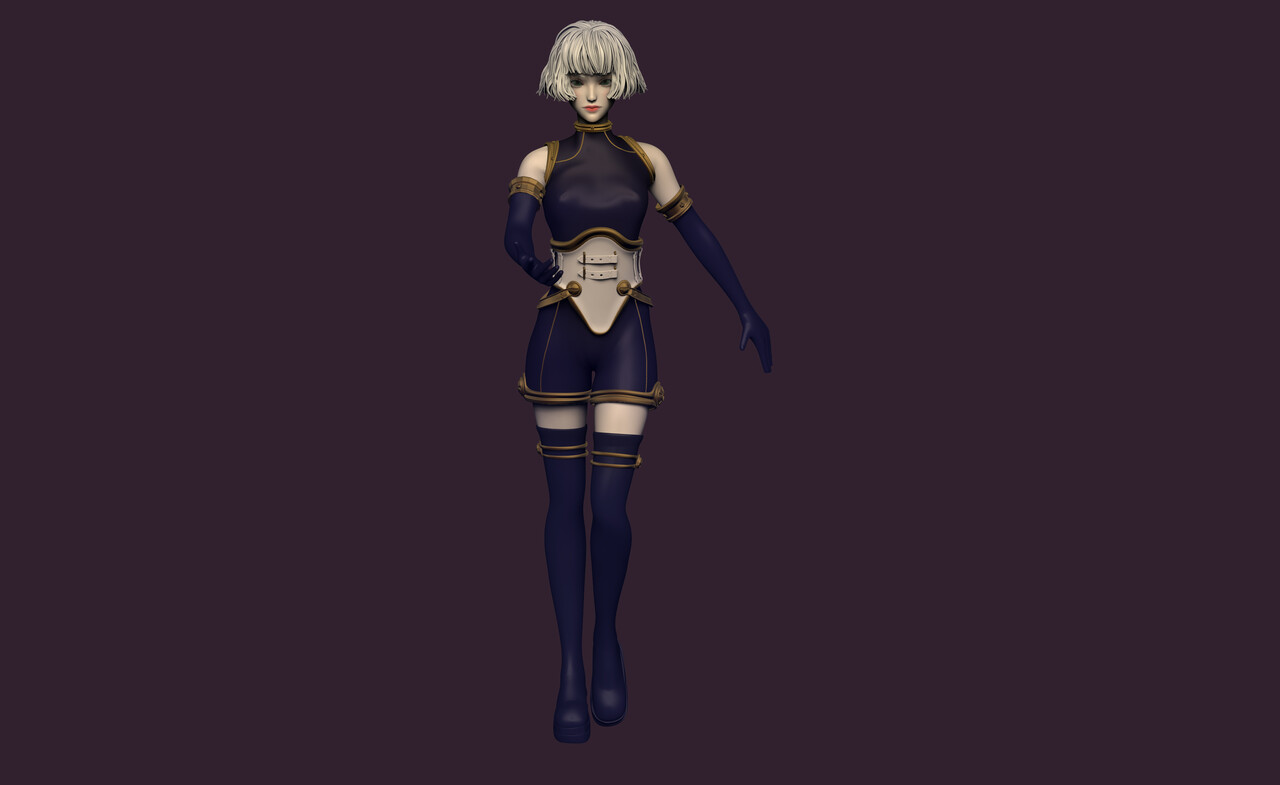 Final thoughts:
I was trying to recreate a hard-core anime character into 3d. Clover is a pretty serious-toned, romantic masterpiece. I felt more comfortable realizing Suu into a more semi-realistic character rather than keeping her as a traditional 3d-scultped "anime character". This version of Suu is a teeanager-woman - my interpretation of the character.
I had some limitations in posing her using the Zphere-rigs, because they were a bit of a struggle to work with. This pose is supposed to show, through body language, an imploring. In the manga, Suu wants Kazuhiko, the male protagonist, to take her to a special place. This pose harkens to that moment in the manga when Suu reaches out to take Kasuhiko's hand the first time they meet.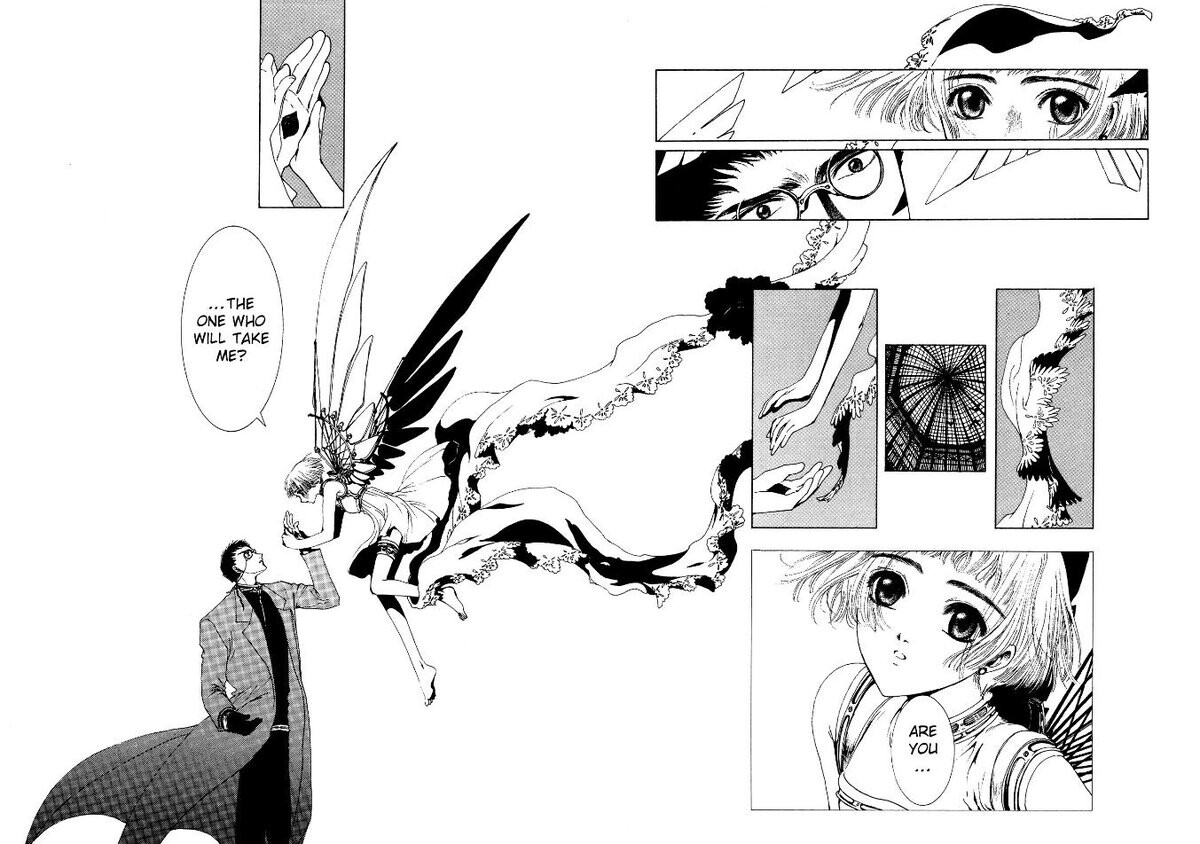 I wish I could've modeled this scene. :-) Perhaps I might, in the future. 
<3
 Olivia blogs every Thursday here on Artstation.
Follow Olivia also on instagram at @oliviaongai.
See you next week!!!! <3